Equine | 13 May 2020
What would have been royal Windsor week for the Breen Team
Today should have seen the Breen Team load up the lorry for Day one of their favorite UK events and May highlight – The Royal Windsor Horse Show.
Given the current Covid-19 situation, it was sadly inevitable that this feature event would be lost for a year. So instead the Breen team are going to give you a run down, on what makes the show so great and some team highlights from past years.
Firstly, lets talk about the setting. Now, we are pretty lucky where we are based at Hickstead, with the phenomenal main arena and accompanying outside rings, but it has to be said Windsor is incredibly special. With the aptly named 'Castle Arena' being nestled in the heart of HRH Queen Elizabeth's private grounds of Windsor Castle, it provides a truly unique back drop for top level jumping and it is a huge privilege to jump in the Queen's back garden.
Royal Windsor was first staged in 1943 and over the years has extended from two days to the now five-day showcase. Here at Breen, for many years we have had multiple horse and riders travelling up every day. For the young horses, the early morning first day Foxhunter competition, gives them great exposure to the big show atmosphere, which is vital that they experience and become accustomed too. This class also qualifies for the prestigious Walwyn Novice Championships in the afternoon, which is a great showcase of young showjumping talent.
In years gone by, Breen Team rider Georgia Tame has had considerable success. Hear what she has to say:
"The Royal Windsor Horse Show has to be one of the most scenic UK events and what a back-drop with the castle behind. This show historically has been quite lucky for me. I took the Land Rover A&B with Acoustik Solo Du Baloubet in 2017 and then retained the title with the lovely mare Z7 Qamar in 2018. These were memorable wins for me and ones I will never forget."
Last year, also saw superb victories for the Breen Team.
Georgia yet again started the week off with winning ways taking the opening Thursday 1m35 class on Z7 Canya Dance. Shane then took the win in the Manama Rose Show Stakes on the Sunday with Can Ya Makan. What makes this story a bit more special, is that Can Ya Makan sired Z7 Canya Dance – not a bad week for the father daughter equine duo!
Next years dates are set for the 13-15th May 2021, when we hope we will be back in the normal pattern of show life and can give you a full week report on all our Royal Windsor action and with any luck some more Windsor wins to add to the Breen Team tally!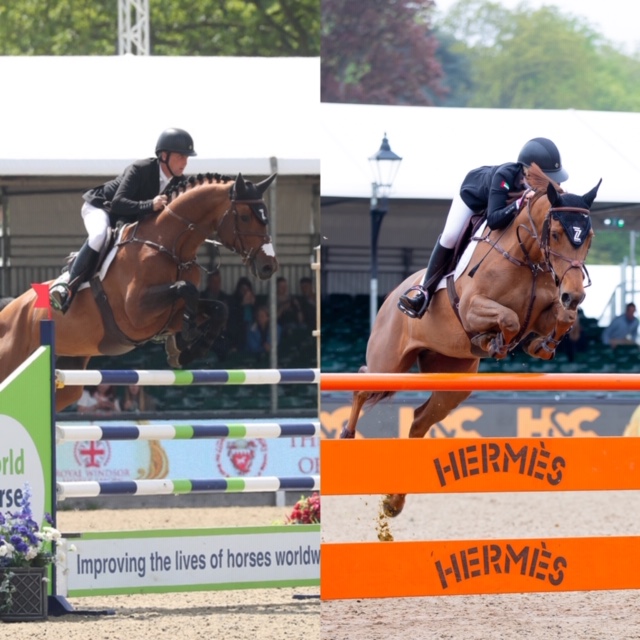 STILL LOOKING FOR SOMETHING?