Equine | 18 June 2020
Reasons why you need the New Adelar Pro
The Adelar Pro is perfect for those little touch ups on the go with its two Lithium-ion battery packs giving you up to 120 minutes of run time and from a single 75 min quick charge.
Fitted with the new diamond-ground stainless-steel blade set, the perfect cut is achievable every time.
CONTINIOUS PERFORMANCE
The Lithium-ion technology is packed in two batteries, each with up to 120 min run time and from a single 75 min quick charge. The battery provides consistent clipping for up to three times longer battery life without memory effect!
PERFECT CUT
The Diamond-ground stainless-steel blade set with integrated cutting length adjustment from 0.7 - 3 mm also features an innovative carbon coating for optimized cutting performance and greater resistance, meaning the blades are 40 times more durable!
EASY MAINTENANCE
Quick-change blade set and easy-cleaning function for convenient cleaning means easy maintenance of the trimmer after every use.
REDUCED FATIGUE
Ergonomic design and an extremely lightweight to ensure reduced wrist strain allowing you to trim for much longer, whilst also being exceptionally quiet!
CONSISTENT RESULTS
Powerful, solid DC motor with 5,300 rpm is smooth running and includes automatic speed control for consistent performance regardless of battery charge or coat condition.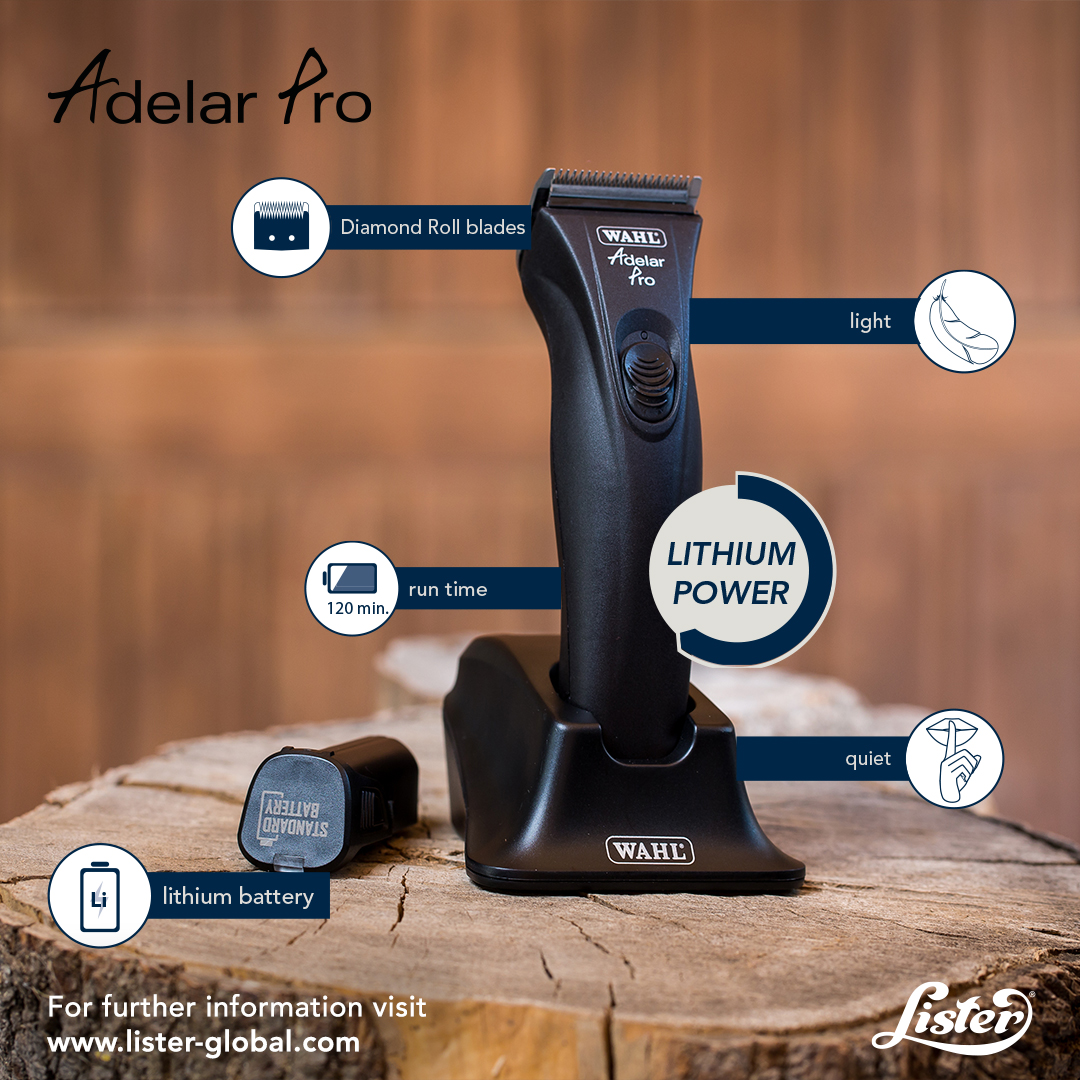 STILL LOOKING FOR SOMETHING?