Equine | 21ST APRIL 2021
Fine VS Medium Blades: What do I need?
All horses are different, from the thickness of their hair to the colour of their coat. This should all be considered when choosing the right clipping blades.
Deciding what blades you need is understandably a difficult decision. Here at Lister, we have a wide range of blades available, suitable for all coat types and even for more specific requirements, such as our Covercote blades, perfect for those horses that suffer from Cushing's Disease that require frequent clips to help regulate their body temperature more effectively and increase their comfort. Another more specific blade we offer is our super surgical blades, most popularly used by vets around the world for surgical preparation.
Another amazing feature on our blades is their uniquely designed ribbed back, which reduces weight and heat transfer. They also include a self-cleaning feature that allows for hair to be swept away from the teeth to prevent blockages. All Lister blades are suitable for use on our Star, Liberty, Legend and Fusion clippers.
Two of our most popular blades, the A2/AC Medium and A2F/AC Fine blades offer completely different clipping results, so what should you consider for your horse?
Medium Blades
Medium blades are perfect for those horses that have a medium workload, therefore will not sweat as much as those that are worked to a higher workload. Medium blades work excellently for general grooming and leaving more hair on the animal if that's what you prefer!
Let's take a look at the stats:
75mm wide, 35 teeth
Leaves 2.5mm of hair
Horses with lighter coats often tend to have pink skin, which means clipping with a finer blade can give less coverage and allow the pinker skin to show through, alongside potentially leading to skin irritation. Because of this, you should look to use a medium blade which tends to look better on this skin type, and tram lines will not be so prevalent.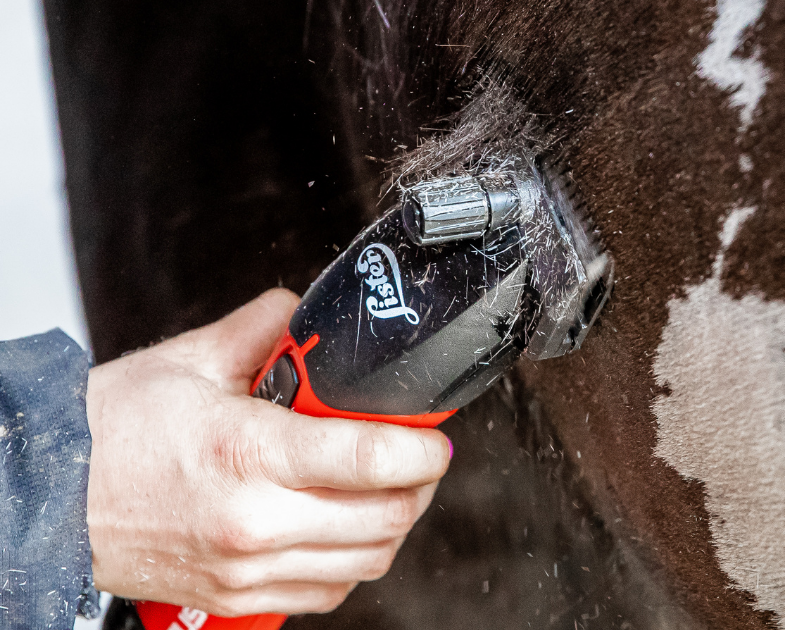 Fine Blades
On the other hand, our A2F/AC Fine blades cut much closer to the skin, leaving 1.4mm of hair on the coat, opposed to the 2.5mm of hair left on our A2 Medium blades.
Let's take a look at the stats:
75mm wide, 35 teeth
Leaves 1.4mm of hair
You will definitely notice the difference between a fine and medium blade. Fine blades are fitted as standard to all of our clippers and are used by many to get a show-ready finish. These are suitable for horses with dense, fast-growing coats.
The decision is completely down to you and your preference, just choose what is best for your animal.
STILL LOOKING FOR SOMETHING?