Shearing | 22 December 2022
A two-decade-long record that stood the test of time was broken not just once but twice this week.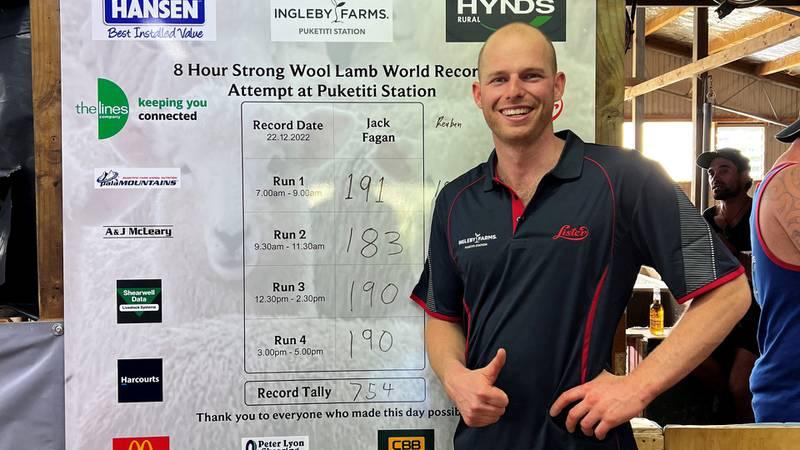 Jack Fagan, Lister Ambassador based in Te Kuiti took the record and etched his name into the record books after tallying 754.
Starting at 7 am on Thursday at Puketiti Station near Pio Pio, Jack tallied 191, 183, 190 and 190 to take the record.
In the Eight-Hour Strong Wool Lamb Record, Jack shore an average of 94 lambs an hour.
Jack Fagan has been a long-standing ambassador for Lister and as the main sponsor for the event, Lister provided all the gear.
Martin Booth, Head of Sales and Commercial at Lister said: "Jack showed true grit and determination to take the World Record, a record that has been unbeaten for 20 years by another Lister ambassador, Ivan Scott."
"Lister is incredibly proud to be part of Jack's journey and over the years he has really come into his own, etching his name into the history books."
"We would like to take this opportunity to congratulate Jack on a fantastic record and look forward to seeing what else he can achieve."
The shearing record comes 30 years to the day that father and shearing legend, Sir David Fagan, shore 910 to establish a new nine-hour record.
STILL LOOKING FOR SOMETHING?