Shearing | 25TH MAY 2021
Shearing With Joanne Devaney
One of our newest ambassadors Joanne shares an insight into her life as a sheep shearer and farmer. We thought that there would be no better way to introduce her to you all than through a Q+A!
Joanne is a sheep shearer and farmer from Ireland, and we're so excited to have someone with such a drive and dedication to the shearing industry joining our team of ambassadors. We reached out to Joanne with some questions to help share her mindset and shearing achievements.
What / Who got you into shearing?
I come from a sheep shearing family in the North West of Ireland. My Dad has been contract shearing for years. He started on the hand/blade shears at 10 years old here on the home farm. He later moved to the electrical shears and began contract shearing for other farmers. He spent 30 years building our shearing run. My older brother Karol began shearing in his late teens and when I turned 18 I followed suit.
What is your favourite shearing achievements?
I have two achievements that I am very proud of in my shearing career. At the World Shearing and Woolhandling Championships in France 2019, I was honoured to represent the Republic of Ireland in Woolhandling. I managed to come 4th in the Senior Woolhandling. As meaningful as that was, the most unforgettable moment of the week was making the Intermediate shearing final, where I came in 3rd place and won a trophy for the Best Pen in the intermediate. Another special moment was when I managed to shear 351 Blackface ewes on our home farm in 2020. The sheep were uncrutched, and I even had to finish the tally on some ram lambs when we ran out of ewes! It was probably the toughest thing I had ever experienced, but I was very lucky to have the support of friends and family to get me into the three hundy' club! I filmed a YouTube video, which you all can check out here.
Where would you like to go in your shearing/farming career?
It is my dream to one day set an Irish Women's Shearing record. After my personally tally last year, I know that it won't be an easy task. But it would be wonderful to be able to put my stamp on the record books and represent the women shearers of Ireland. When I graduate from college I would love to start farming myself, coming from a hill farming background, I feel like it's the type of farming that I enjoy and could see myself doing!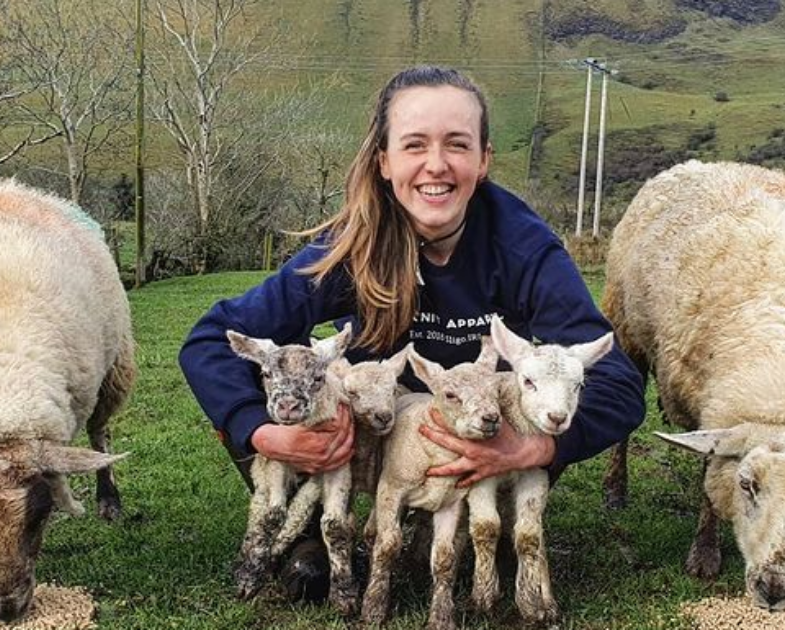 I look forward to shearing at the World in Edinburgh in 2023. It will be brilliant to compete at such a huge event but so close to home.
How do you feel as a female in the largely male-dominated shearing world?
I suppose I am quite lucky to be entering this industry at a time when there are a lot more women with the industry. I was never forced or made to pick up the handpiece, but I always felt extremely welcome within the industry. It's such a close community. We might be competitive on the shearing stage, but we'll always shake hands and support one another at the end of the day.
It was brilliant to meet so many girls in the shearing sheds in Australia when I was over there, including shearers, shed hands, classers and farmers. I wasn't used to shearing and working amongst so many women, so it was nice to experience that balance! Nevertheless, the lads are always great fun and are very supportive and happy to help and share their knowledge.
Thoughts towards British Wool and what they are doing for the industry?
Some of the first sheep I shore was at British Wool shearing courses that were run by George Graham. I was the odd one out, rocking up to the course as a left-handed female shearer! George was very patient beginners and I was over the moon when he awarded me with my Blue Seal. I later switched to my right hand and returned for many other courses.
It was great to get that introduction to the correct shearing technique and the solid drive machine from the beginning. British Wool has also helped a lot of farmers get their moneys worth for their wool which has helped the industry as a whole.
3 Top Tips for anyone looking to get into shearing?
1 - Get the basics right – apply to attend a beginner shearing course. There you will learn about many aspects of shearing, such as equipment, shearing technique and health and safety.
2 - Try out competitive shearing – I remember my knees wobbling as I walked up the stage steps at my first competition in Ballinrobe in Mayo. It's nerve-racking at the start, but competitive shearing has not only allowed me to travel the world, but it really helps motivate me as a shearer to constantly improve and better myself.
3 - Travel the world – the beauty of shearing is that it can take you anywhere in the world. Travelling and shearing different types of sheep will help you become versatile. You might even be lucky enough to end up working with and learning from the best in the trade!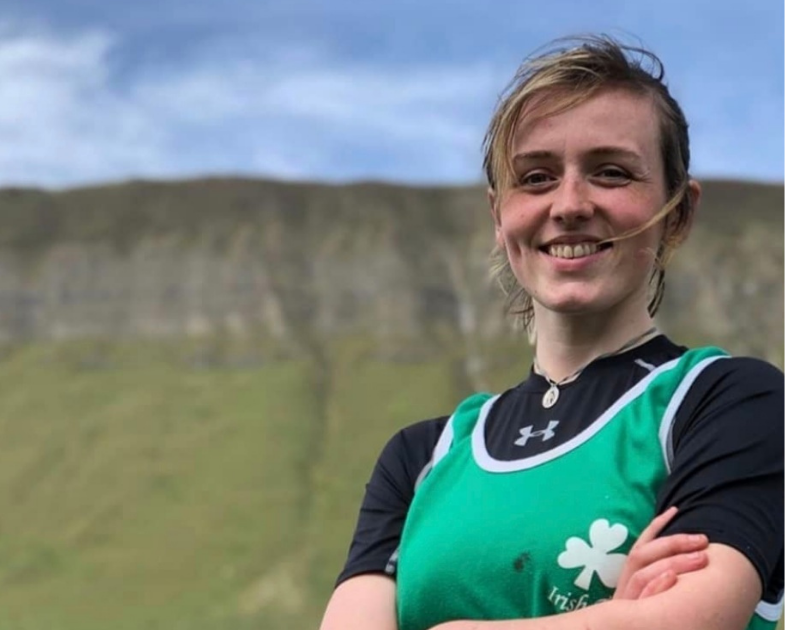 We're so excited to work with Joanne and have her representing our brand. Don't forget to follow her on all her social media accounts.
Instagram - @joannetheshearer
Youtube - Joanne The Shearer
STILL LOOKING FOR SOMETHING?