Equine | 4 February 2020
Are you looking to treat your horse this Valentine's?
Brush up and discover new grooming tips for your horse with Lister. Gain an insight into what our ambassadors do to make sure their horse is in tip top condition.
I'm sure many of you have tips and tricks up your sleeve which you've learnt over the years when it comes to grooming, but here at Lister, we have been digging deep to find out what our ambassadors top tips are for grooming, just in time to pamper your four-legged friend this Valentine's.
I'm sure many of you already know the basics and go to great lengths to make sure your horse is healthy and happy, but we have some great tips which could maybe save you time and make your horse stand out from the rest.
We have asked a handful of our ambassadors to offer us some tips around how they pamper their horse…
A beautiful horse isn't just on the outside, a healthy and happy horse starts from the inside out. So good nutrition is key! Hayley Reynolds who is a native pony specialist, a panel judge on both the fell pony society and new forest pony society, and the Winner of Horse of the Year Show (HOYS) 2019 has recommended adding oil to the feed. Adding oil can offer many benefits; it can help boost coat condition in healthy horses as well as provide essential fatty acids (EFAs). These are just two benefits among a wide range when it comes to adding oil to feed.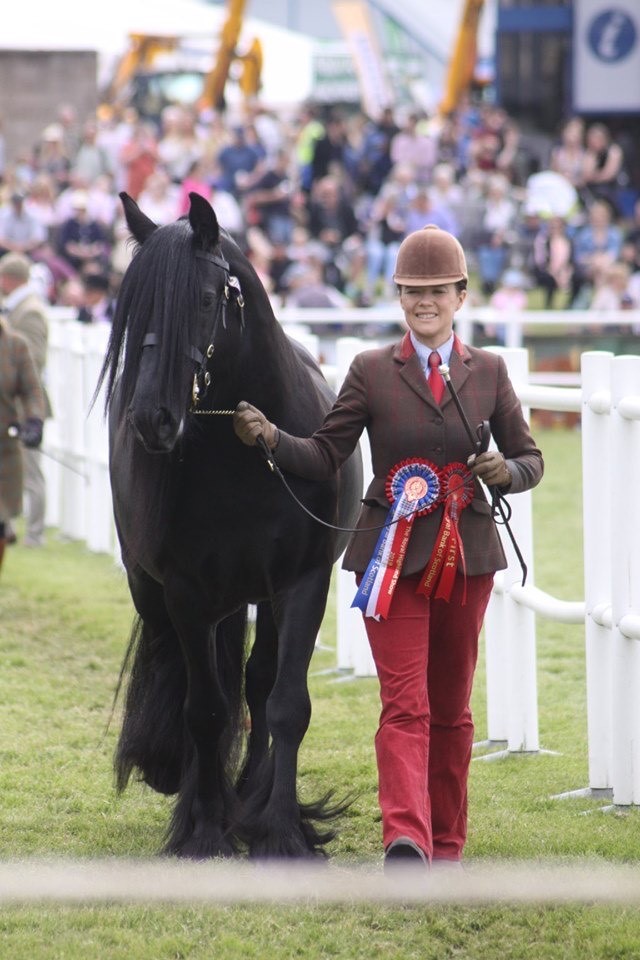 Hayley Reynolds and Drybarrows
Hayley also pampers her horse with hot clothing three times a week on a clipped coat. The technique, often used after clipping, is a way of cleaning and conditioning the coat, moisturising the skin and enhancing the colour of the coat. Hot clothing is a great way to remove grease and dirt during the colder months when you possibly don't want to bath your horse. If like Hayley, you do this process regularly your horses' coat will become well conditions and shiny all year round.
Horse pampering goes from head to toe and the hooves are not an area to be missed! Davinia Johnson a qualifier of HOYS, Royal International Horse Show (RIHS) and Olympia has shared her tips on hoof care. With the ponies spending more time in the stables during the winter months it's important to not forget the hooves, as the cold, wet weather can have an impact on the feet, making them susceptible to several season-specific problems. Davinia keeps on top of her horse's feet by picking them out but also using foot care spray. Picking the hooves helps to identify puncture wounds or any other problems that could occur at the earliest stage and foot care spray will challenge germs and infections and promote and maintain healthy hooves.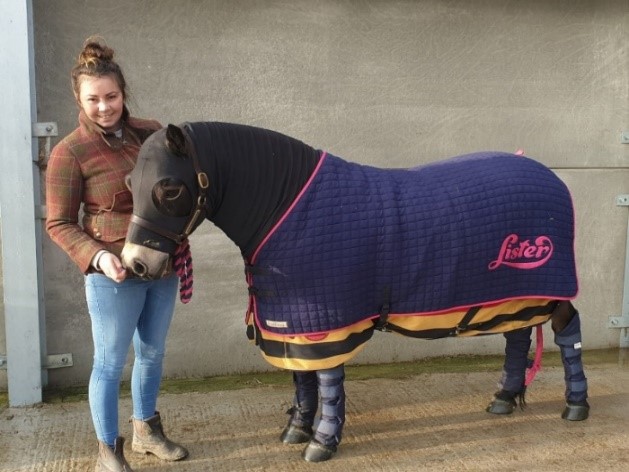 Davinia Johnson and Stowbrook Red Kite
Regular grooming sessions are necessary for native ponies like Davinia's and extra attention is needed for the tail and mane, which are thick and long. Davinia sprays the tail and mane every other day with coconut-based products to keep the hair moisturised and tangle-free. In terms of mane care, during the winter it is also important to let the mane breath, especially if you use combo rugs or rugs which cover the neck. To allow the neck and mane to breathe during the winter Davinia takes the rug off the neck area during sunny days.
Clipping is a huge part of grooming and the frequency and finish can vary depending on the discipline or personal preference. Lauren Christie, a horse enthusiast, shared her clipping tips when it comes to her grooming schedule. Lauren competes throughout the year in a range of disciplines from dressage to show jumping, making it very important that her horse is looking in tip-top condition. Before starting the clipping process, Lauren uses warm water and a bit of Dettol to wipe over her horse's coat to help lift and remove any dirt, grit, and grime. She then goes onto towel drying him and make sure he's completely dry before she starts clipping.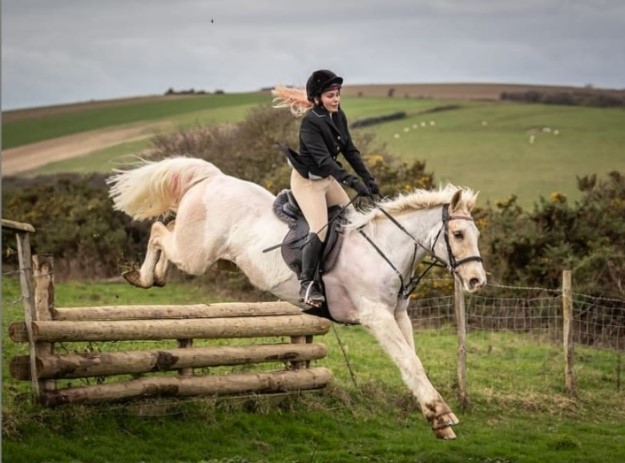 Lauren Christie and Bailey
Do you find it hard clipping bony areas? Lauren might have the answer for you… when Lauren clips near the bone, for example, the withers and elbows she always makes sure she stretches the skin to prevent any nicks or marks. Lauren uses the Lister Liberty Cordless Clipper, which is a quiet, lightweight and portable horse clipper, designed to make clipping easy in any location and providing 2.5 hours of continuous clipping.
The equipment you use is also important and, if you look after your equipment it will make your job easier. Addie from AG Clipping and Dog Grooming knows this all too well; Addie transforms horses every day with her friendly and professional equestrian clipping service, so when it comes to clipping it's Addie's forte.
"Look after your clippers and blades and they will look after you! Handle them with care, don't drop them and store them at room temperature, somewhere dry. Leaving clippers in damp areas, for example tack rooms and cars, will inevitably stop them from working, and your blades will also rust and go blunt quickly. You should also ensure to oil your blades before clipping, during (every 10 mins) and again before storing. I'd also recommend having your blades sharpened and the machine serviced before clipping season so you're not rushing to get them done or clipping with blunt blades! You should follow the instructions for your machine on tensioning correctly to ensure your blades are cutting at their optimum, and if you're unsure then contact the manufacturer for help! Removing your blades after use will help prolong the life of your tension spring."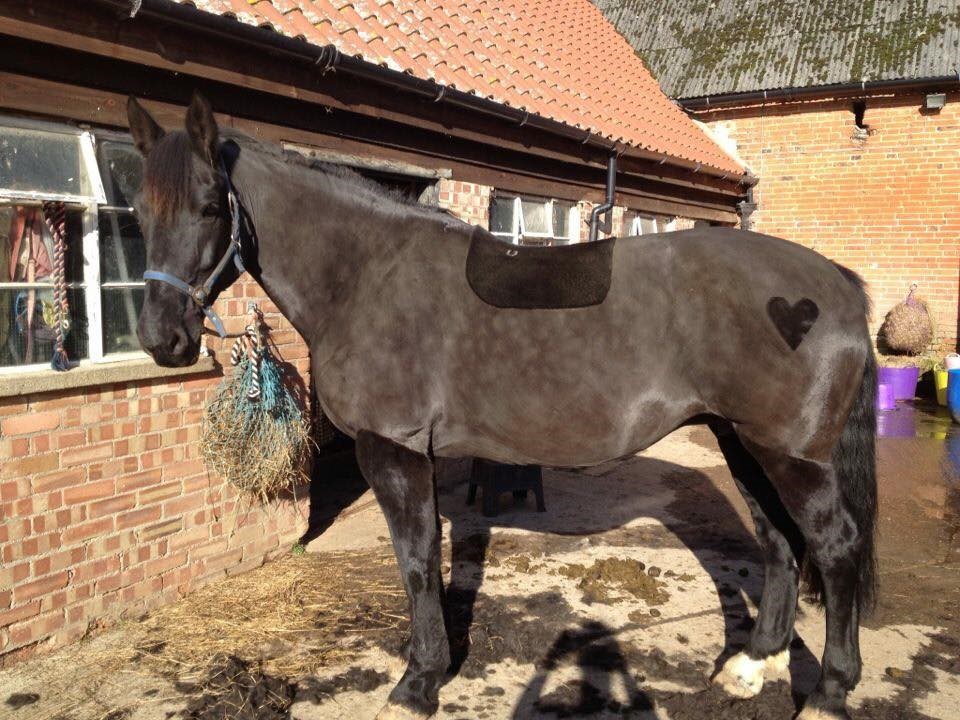 Addie AG Clipping and Dog Grooming
Can't stand all the hairs that inevitably get everywhere? Get yourself a clipit suit! Addie absolutely loves hers and it has become an essential part of her equipment when it comes to clipping and grooming! They're also great for wearing over your lovely clean show gear on show days! How many of you have had that green dribble on your white jods while you're tacking up? A clipper suit could be the solution for you…
Clipping horses doesn't have to be kept for the winter months and Jasmin Punter is one of many who clips her horse all year round. Jasmine competes in show jumping with her two gorgeous horses Clio and Corona and has been riding since she could walk. Jasmine keeps her horses looking competition ready with her Lister Liberty Clipper and by clipping all year round, their coats are kept looking smart while also reducing the risk of her horses overheating during exercise - preventing sweat also helps maintain coat condition!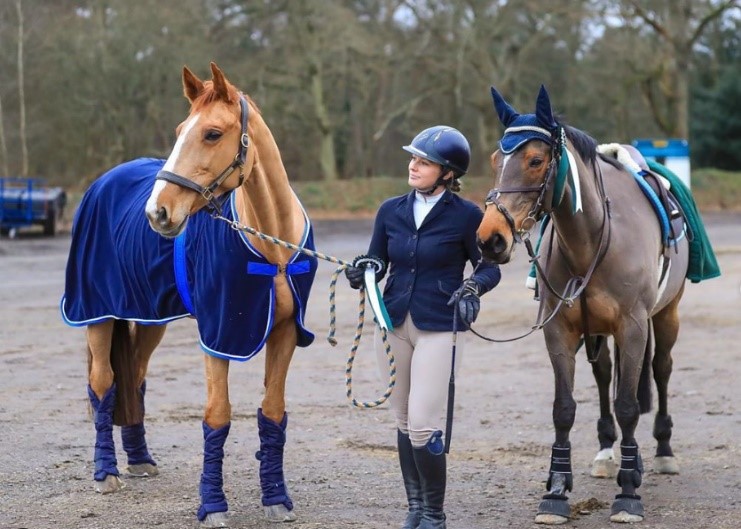 Jasmine Punter and Clip and Corona
Prior to exercise, Jasmine uses a Massage Pad to warm up their muscles and prepare their muscles to be worked. Jasmine varies her horse's work schedule with schooling twice a week, hacking and hill-work twice a week, jumping once a week and tries to go to a show once a week or fortnight. As well as this, she also uses the horse-walker and lunges them to keep them fit.
Here is a just a selection of our grooming tips and I'm sure there are hundreds more…but don't forget to share the love with your horse this valentine.
Get in touch

ADDRESS
UNITS 3 & 4 BRUNEL WAY
STROUDWATER BUSINESS PARK
GLOUCESTERSHIRE GL10 3SX
STILL LOOKING FOR SOMETHING?